Newspaper article: "For Better Communication between Local Business and Politics"
In its 18/2022 edition published on Thursday, 5 May 2022, the local newspaper "Talpost" reported on the "1st Entrepreneurs' meeting" in Lambrecht's "House of Generations" – appropriately the last remaining building of the former Waltzinger cloth factory, which around 100 years ago was a neighbor and competitor of Jola's predecessor, the Gebrüder Haas cloth factory. Managing Director Lars Mattil was there, recalled the good communication and cooperation of previous generations and wished for significant improvements in the future on the part of politics and administration.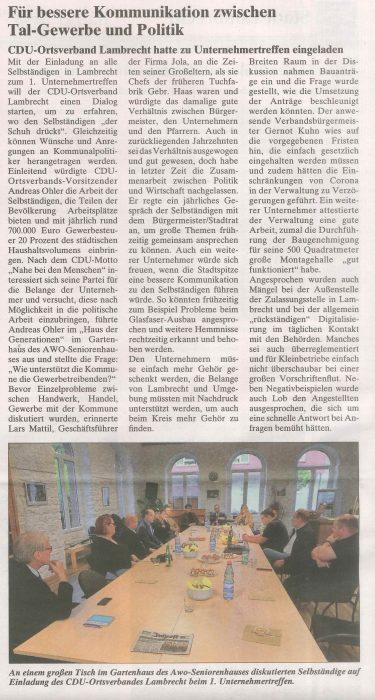 By courtesy of "Talpost".