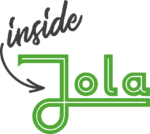 "Inside Jola" offers an inside view into our interesting portfolio (measurement and control technology) as well as the everyday life of a German medium-sized family-owned company. The channel provides direct insight into technical matters as well as news and classics from the day-to-day life of our company.
Our world is one of an internationally operating medium-sized company with 60 employees here in Lambrecht, Germany, in the midst of the Palatinate forests.
Our world is one of a market-known producer of technical devices and appliances for measurement control technology, especially level control and leakage detection of liquids.
Finally, our world is one of a market actor that has seen topics, trends and fashions come and go and has evolved – we stand for stability and change at the same time.
You are here at the right place …
… if you are a planner, buyer, or on-site specialist …
… or if you are a pupil, a trainee or a university student …
… or if you are interested in technology and/or business topics.
"Inside Jola" – always new every first Monday of the month!