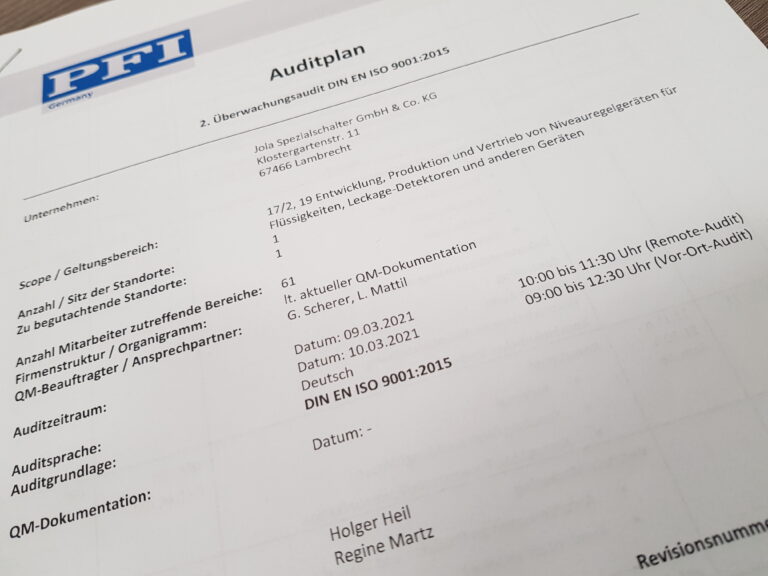 Successful External Quality Management Audit 2021
Once Again Jola Demonstrated a Functioning Quality Management System.
On 19 and 20 March 2021, by order of the German Test and Research Institute Pirmasens (PFI), the second surveillance audit since the certification in 2019 took place. Both auditors attest that Jola has established a functioning quality management system according to the international standard ISO 9001:2015 and recommend maintaining the certification. Two detected, uncritical minor deviations give reason for further optimization.